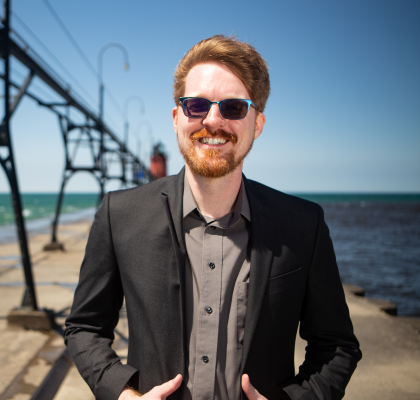 Joey Andrews for State Rep
Michigan House District 38
My commitment will be to the people of this community...
...not to the political winds of this state.
I returned to St. Joseph after college to help my parents with their business which was struggling after the Great Recession. A lot has changed since, and while some things have gotten better, in many ways the same pattern remains. I know first hand the impact of Lansing continuing to ignore and forget about the needs of coastal communities.
As a licensed attorney who works as a policy analyst for the Michigan AFL-CIO, I've been on the front line advocating for real solutions. I've seen first hand that politicians don't understand the specific challenges we face. Our communities deserve a voice that will proudly stand up for what is right no matter what political party may be in power.
As a fifth-generation Southwest Michigan native
I was born and raised in Southwestern Michigan. I know and respect the unique issues of the newly drawn 38th District. I am focused on the growing water issues of erosion and flooding, lead and aging infrastructure, combating the short-term rental crisis gutting the local communities, and fighting for a fair economy and fair wages for local working families.
As a lifelong resident, I have spent years working and organizing in every corner of Southwest Michigan. I understand what makes our lakeshore communities unique and important, and I will be a fierce and tireless advocate in Lansing for working families who just want a fair shot.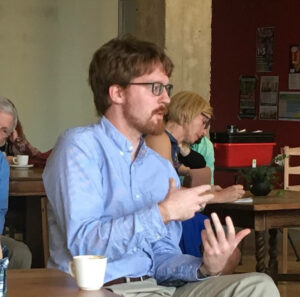 Michigan State House District 38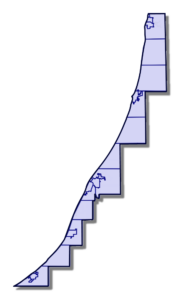 The new State House District 38 stretches along the Lake Michigan shoreline in Southwest Michigan.
Berrien County
Benton Harbor, Benton Harbor Township, Bridgman, Chikaming Township, Hagar Township, Lake Charter Township, Lincoln Township, New Buffalo, New Buffalo Township, Saint Joseph, Saint Joseph Township
Van Buren County
Covert Township, South Haven, South Haven Township
Allegan County
Casco Township, Douglas, Ganges Township, Saugatuck, Saugatuck Township
Cannot call API for app 405460652816219 on behalf of user 4193123867415510